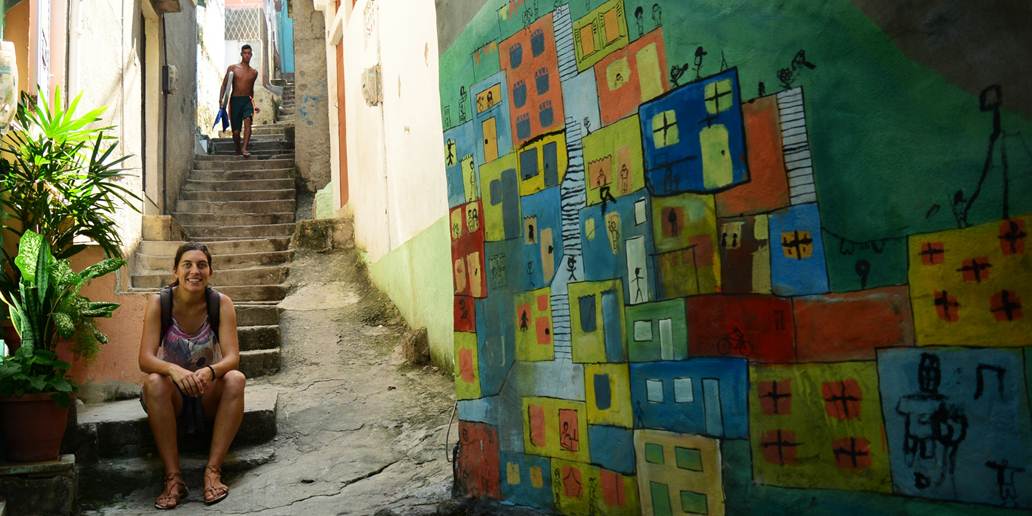 After a first crazy  stay during Rio de Janeiro's carnival, here I am, back for a second "carioca" experience with a sweet program:
Encounters and HopTrips with tourism initiatives having a positive social and/or ecological impact in five different communities (pacified favelas) : Babilonia, Santa Marta, Vidigal, Alemao, Tabajaras.
Visit of Rio de Janeiro with my grand-mother who just arrived from France to spend a bit more than two weeks with me in Brazil. We have, in particular, spent a wonderful day with Marcio, from Curumim receptive agency, who took us on a day trip: Casa do Pontal of popular Brazilian arts museum, lunch on the heavenly beach of "prazinha" and sunset from the corcovadao and its famous Christ (watch the video on Facebook).
Meet Gilson, Favela Scene, Santa Marta
Meet Gilmar, Trabajaras Cabritos: Creation of an ecological park and children playground
Watch also a short bonus video of our visit at Alemao community on the Page Facebook!
And finaly, quite a breaking news: I booked my flight ticket Sao Paulo-Paris to get back to France! I'll fly on 13th April… But I still have a few HopTrips and events to come here in Brazil, stay tuned!