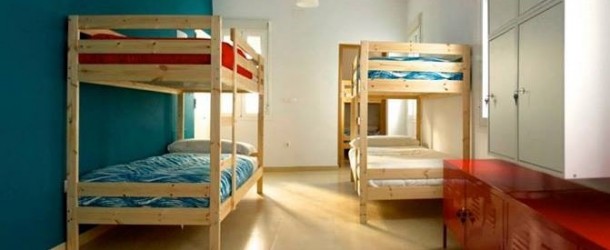 Once upon a time in Cadiz the Casa Morada… So I should perhaps begin this article. It was indeed here that everything began, that some hazy ideas strolling in a corner of my head turned into concrete action, that happened the "trigger" behind The Hospitality Tour project (website on which you are surfing right now!). It's indeed during a bagback trip through Spain, that I had my first "hostel workaway" experience. Let's start the story from the very beginning…
From Lyon to Barcelona, my professional beginnings
Summer 2013, I work for one year and a half already as a Sales Manager at the 5* Sofitel Hotel in Lyon in France (my first job after obtaining my Master). But I feel around in circles, sluggish, it does not offer me rewarding tasks to be undertaken, i feel a need of change. The "Revenue Management" tickles me … I like numbers, I like marketing, it seems to me a sweet mix between these two functions, it is decided, I negotiate my departure and begin reading about the subject.
Thus, I come across the great blog of Xotels, very complete, and surprise: they are precisely looking for a Junior Revenue Manager fluent in English and French (for communicating with customers that are hotels/hostels in Paris). I try my luck, send my CV, pass tests, interviews… In November 2013, I take my duties in their offices in Barcelona! At this time, I hardly speak a word of Spanish (I studied German at school), but it is an opportunity to getting there. For a long time I was thinking of, one day, going for a lovely trip to Latin America, to visit my friend Gabi in Argentina, and discover these wonderful lands while being able to communicate with the people in spanish there.
Calling at Cadiz, where it all started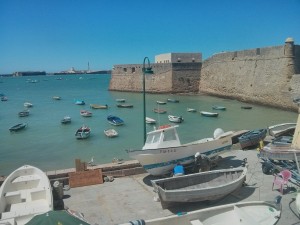 I work for a few months in Xotels. Framed by a very competent manager who assures me an express and intense training, I quickly learn the basics of Revenue Management and its practical application in the case of a hostel over 200 beds and a small 4 * hotel in Paris.
For various reasons, I resign finally and go change my mind on the roads of Spain, three weeks alone from Santiago de Compostela to Seville meeting every day super friendly and welcoming couchsurfers. And finally, my good friend Julie joins me for a week through Andalusia. It is during this trip that we find ourself staying at a hostel in Cadiz because of a last minute couchsurfer's withdrawal. The Casa Morada ("purple house") is a hostel located in the heart of Cadiz old town. All brand new, it offers 7 rooms for a total of 27 beds. Three young friends just stared the business one month ago (for the Carnival of Cadiz, early February 2014). We spend a short but very pleasant stay.
As Julie is leaving, my journey is not quite finished, and I will continue by myself the trip to Granada via Malaga. I'm thinking about staying one more night in Cadiz, and ask for the price at the check-out. Pepe, one of the managers of the inn, replies that it would be the same rate as the previous day, 17 €. However, while yesterday was a Saturday night, today is Sunday… I'm quite surprised that the rate is the same. Indeed, if there is something, which, I think, applies to all hotels/hostels is that Sunday nights are usually very quiet and hard to fill… That is how we begun to discuss how they decided to build their price grid. It was then that Pepe made me a nice proposal: to stay with them that night free and in exchange we could take some time to sit down together, so I could explain him the principles of Revenue Management. It is a subject that he knows very little, but is very interested. This could help them optimizing their occupancy and average price (= their RevPar).
Maybe could I do the same in Granada?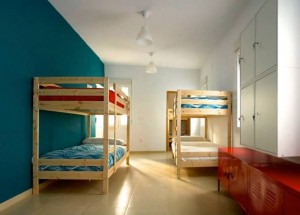 I listen carefully to Pepe, asking a lot of questions to try to understand the specifics of his hostel and market. It is with my intermediary level of Spanish that I try to organize my ideas to give him leads to think of and tools to develop (dashboard on Excel, different settings for the channel manager…). After almost 3 hours of sharing ideas, Pepe apologizes, he has to return to his duties, we have to stop here. If it was just me, I think I could easily have spent another 3 extra hours! I love working on understanding the ins and outs of a problem, searching for appropriate solutions and how to implement management tools. I spent a very pleasant evening with Pepe talking on the particular case of his hostel. And using my brain so intense for a few hours makes me appreciate even more the pint of beer on a terrace afterwards!
Sunday night, I have to hit the road tomorrow. Despite numerous requests sent, I hardly find a couchsurfer for my two nights in Granada… an idea crosses my mind … why not to try the same formula as for this night in Cadiz, but this time taking the lead? Not think twice, here I am on Google typing "Hostel Granada". I shoot about ten hostels with an e-mail:
"Dear Hostel Team,
I'm a 27-years-old-french-girl currently travelling through Andalucia.
I worked in Barcelona as a Revenue Manager and would be glad to give you advice about revenue/yield management (strategies to better adapt your rooms rates in order to optimize turnover and hostel occupancy) if you could provide me a bed in Granada for 2 nights. I will arrive this tuesday (29th april).
You can find more information about me on LinkedIn:
http://fr.linkedin.com/in/floriethielin
Puedo tambien hablar y entender bien castellano 🙂
Hasta luego ?
Florie"
Verdict, an hour later, I get a fist positive answer:
"Hola Florie,
Estamos encantados de tenerte con nosotros, podemos ofrecerte una cama en una habitación 6 mixta. Si estas interesada, puedes especificar más sobre como hacer el intercambio?
Un saludo,
Pepe
Manager
Polaroid Siesta Hostel en Granada"
A tour on the hostel's website: it is well located in the center of Granada, and really looks cool, I accept! I receive then two other positive answers that I have to decline… 30% of positive answers within 24 hours, nice reactive result!
Excited, I leave the day after and on the road, the idea continues to make its merry way: "Let's see how it goes in Granada, but perhaps there is here some nice travel/professional project to develop here…" : I said to myself. Ha ha ha, if I had no idea at this time that it was going to become such an important and great project 😀
Translated by Silvia Braga