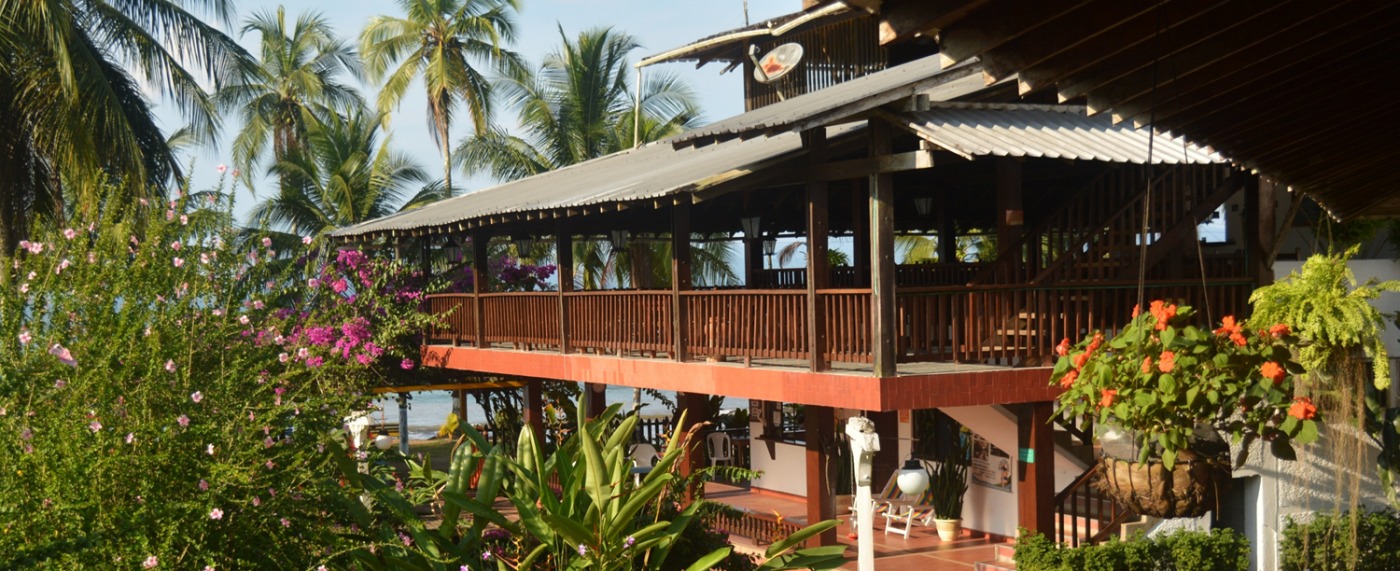 After Utria, last stop of these past ten days on the Choco Pacific Coast: at the Playa de Oro Lodge, on the "Huina" Beach, 20 minutes by boat from Bahia Solano. The beach is wonderful and there is also a small village, a nice compromise so between beach, rainforest and meetings with Afro-Colombian culture.
From meetings to meetings, toward Choco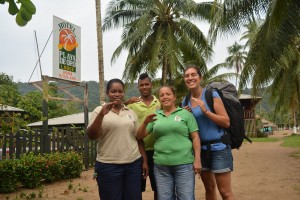 I stayed at Hacienda Combia (a coffee plantation-hotel) when I tried to organize my trip in Choco. I talk to Manuel, the owner of Hacienda Combia. He does have a friend owner of a lodge in Choco. Here I am at the phone with Isabelle, the day after!
Isabelle, without even knowing me, on the recommendation of Manuel, agrees to help me with the organization of the reservation of my plane tickets and will fund my return. In exchange for staying 3 nights in her lodge to make a video and take pictures, and then work in Medellin with her and her brother Diego, the marketing section.
Juan Pablo, director of Hacienda Venecia, will pay the one-way plane ticket, in exchange for returning 3 days to Hacienda and handle an express marketing training course to his coworker, Daniela.
I am so lucky, from meetings to meetings, the trip is organizing wonderfully. And I am so grateful towards Isabelle. Indeed she trust me without even meeting me before, it is such a perfect example of the kindness and warm welcome of Colombian people.
Two hotels, "from one shore to the other"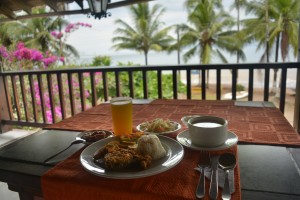 Isabelle and Diego's grandparents and parents started the hospitality challenge forty years ago. First with a hotel on the Carabeen coast in Capurgana, then twenty years later, on the Pacific (where I will stay actually), giving birth to www.hotelesdecostaacosta.com
Tourism is in full growth in Colombia, and especially international tourism. Both family lodges of Isabella are the perfect destination for countryside tourism, bird observation or sport fishing for example. The latter is the one Isabella's family best known, especially her father, well-informed fisher.
Stay at Playa Huina with local tourists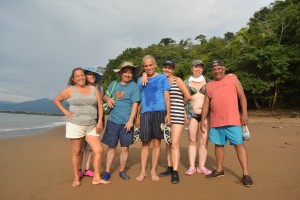 So I stayed 3 nights at Playa de Oro Lodge. I was welcomed by Isabella's aunt, Gladys. I become integrated to a bunch of Colombian tourists (coming from Bogota and Medellin). This is the Holy Week and also the most important holidays in Colombia. I follow them in excursion, we share lunch and dinner while I am making videos and taking pictures.
Find on Hopineo the video of Playa de Oro Lodge presentation and its involvement for a sustainable tourism, especially through sustainable fishing.
Translated by Clémence Duvent