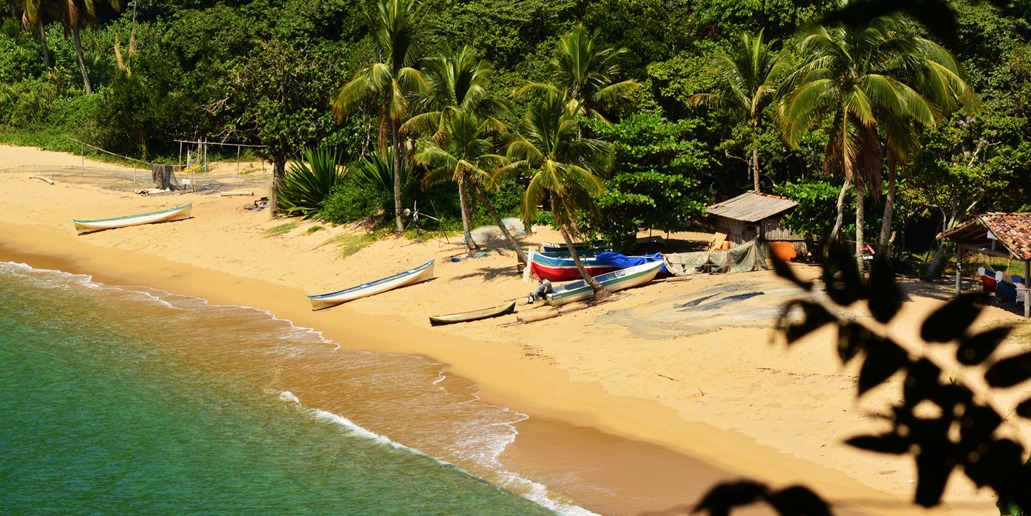 Ilhabela is small Brazilian island very easy to access as it is located at just twenty minutes in boat from the coast and 4h of bus ride from Sao Paulo. 85% of the island is UNESCO biosphere reserve classified ("mata atlantica" forest) and several isolated beaches are inhabited by traditional caiçaras fishermen communities: an amazing destination for nature and travels lovers.
Until now Ilhabela is still quite little known from international travelers, but numerous Brazilians already go there to spend holidays under the shadow of coconuts trees. The big challenge of the island is now to consolidate and sustainably develop its tourism appeals. Promoting eco-tourism activities (birdwatching, scuba diving, trekking…) and empowering local communities could be a way to rise successfully to the challenge…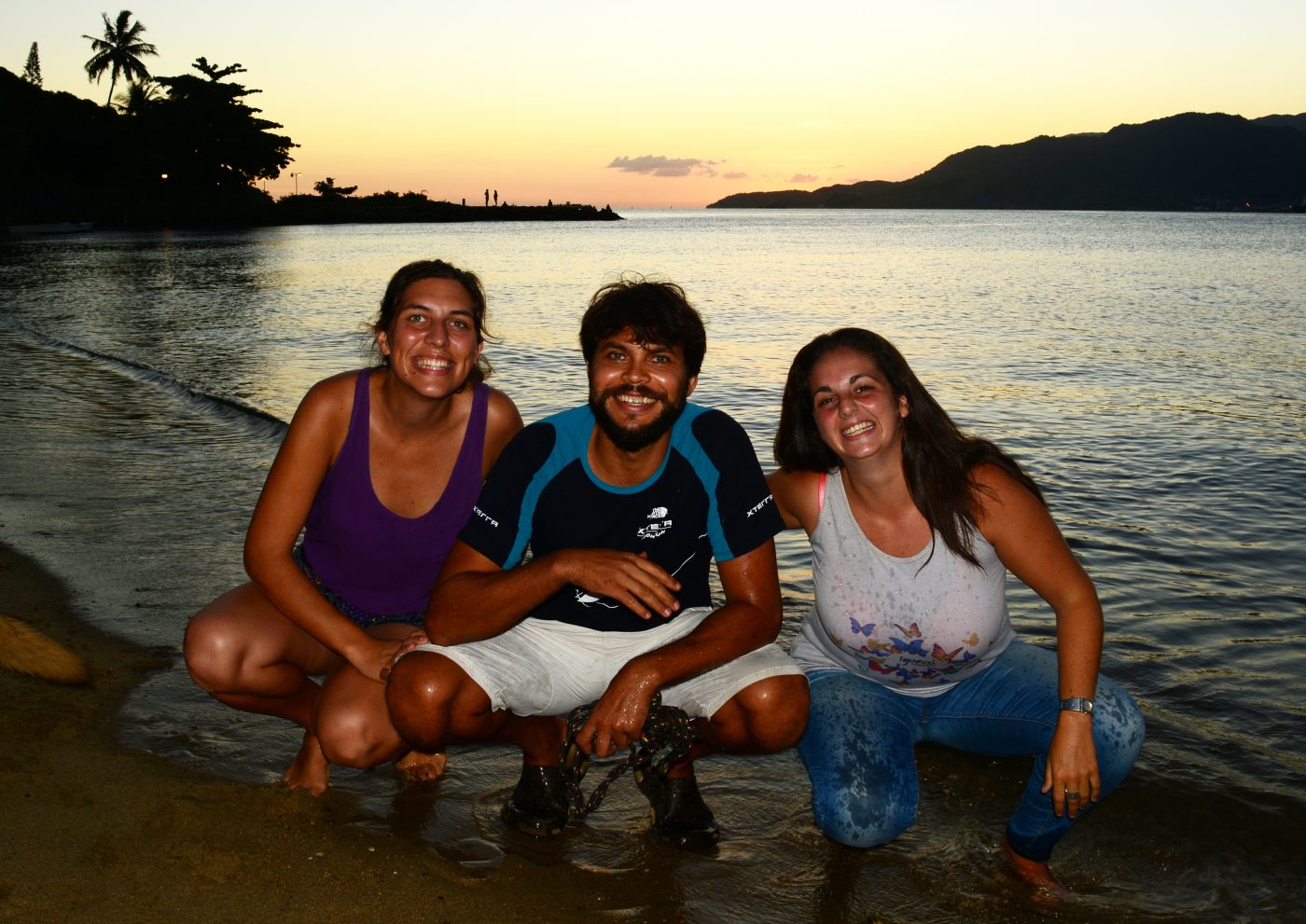 I had met Alex in Chile during the adventure tourism international summit ATTA. Alex is Brazilian, lives since his childhood in Ilhabela and has a small 7 rooms bed & breakfast, Pouso Sambaquis, and a receptive agency specialized in adventure and ecotourism, Ciribai.
I invited my new friend Maud to follow me on Ilhabela to work in pairs for this HopTrip at Alex's: the beginning of a great friendship for the three of us, and also of quite an ambitious work plan!
We spent about 10 days on the island the two of us with Maud, then we left, and I came back without Maud but with my grand-mother (who just arrived from France to spend vacations in the tropics!). And finally, my grand-mother left and we got all together in Sao Paulo for the international tourism fair World Travel Market and… the collaborative organization of a week-end about sustainable tourism : read the article on Hopineo blog.
All together I spend a bit more than a month on Ilhabela. During this period I was along Alex's sides who introduced me to many tourism stakeholders on the island. There is a great community of passionate profesionnals who have a sincere will to develop this amazing eco-tourism destination. I helped, as always, with some tips in marketing, but also making a serie of short videos (cf Pouso Sambaquis YouTube channel). Morevover, I accompany now the Bonete community-based tourism association in the creation of their very first website: www.boneteilhabela.com
This last month in Brazil was also the last month of a great adventure of almost two years through Latin America. It was also, as these last 22 months, very intense and rich in encounters and discoveries. It was a wonderful introduction to Brazil :
I speak now a sweet little "franco-portuñol" and understand people generally well : which allowed me to make the video montages and read a book of Paulo Coelho on its original Portuguese version!
I know a little bit Iguaçu, Sao Paulo, Rio de Janeiro and Ilhabela, which means a very small part of Brazil, this huge giant, but I made plenty of friends and really look forward to go back: and this time for a true Brazilian HopTour.
It's with tears on my chicks that I said good bye to Ilhabela, Brazil and the South-American continent… but we´ll see each other very soon, for sure, and I'm also very happy to be back on the old continent to see again my family, friends, French cheese and delicious baguette… I'm on my way to start a new chapter. Até logo Brasiouuuu ! Eu gosto muito de você!