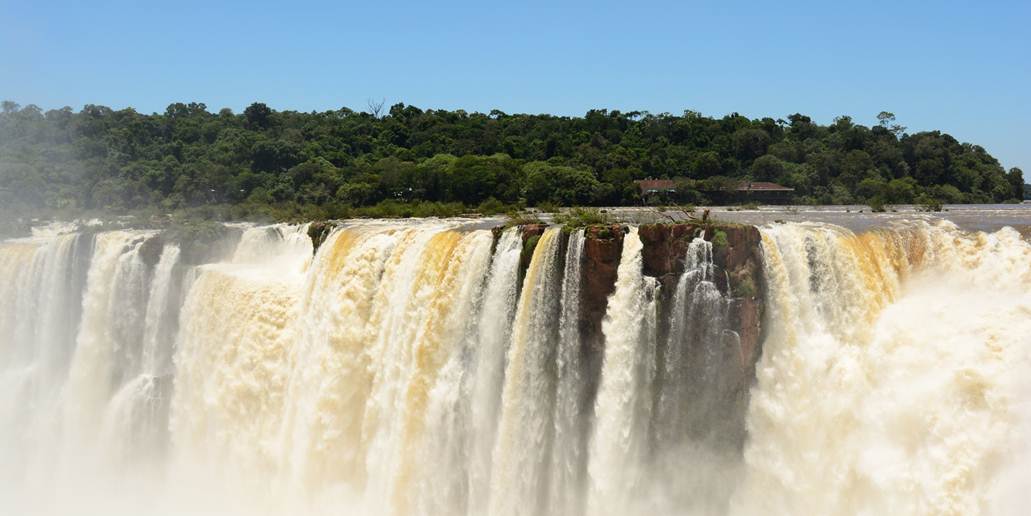 After a long one-month-break in Buenos Aires, I'm back on the road, direction to the north. I entered Argentina a bit more than two months ago through the "end of the world" of the American continent, Ushuaia. And I'm traveling through its extreme north : a piece of land taken in sandwich between Brazil and Paraguay. More than 4000km separate Ushuaia and Puerto Iguazu !
Corrientes región : Esteros del Ibera
I spent three nights in a lovely small ecolodge (Posada del Esteros) managed by two incredible people in the very middle of the natural reserve of Esteros del Ibera. I traveled there thanks to Susana (editor of the Viajero Responsable blog) and in company of Sara (Italian and editor of the Sutainable Tourism World blog) and her boyfriend Ale. We were very lucky : many activities (kayak, horse-riding, barbecue of bulls' testicules, night walks…), a unique ecosystem with a very rich fauna and flora (so many birds, caimans, monkeys, carpincheros…). It's a destination which is a bit off the beaten tracks, but which is already well known from nature and photography lovers : such a change after Buenos Aires!
Misiones region : The Iguazu waterfalls
I continued then to the very famous Iguazu waterfalls (which are certainly part of the top 3 of the main tourism attractions of South America with Machu Pichu and the salt desert of Uyuni). I was welcomed there by Daniela and Gabi who allowed me to visit also the Yryapu guaraní community, and to learn a bit from the "behind the scene" of the super touristic Iguazu destination.
I just closed the Argentina chapter and write you today from Paraguay. Adios Argentina… These were two amazing months… and, I know, I say it everytime, but it's sure, sure, sure, I'll be back!
Iguazu waterfalls and Guarani Yryapu community
Video : www.facebook.com/HopineoLatam/videos/920405184674660/
Hopineo presents Ecoposada del Estero

Eco-workshops by Ecoposada del Estero

Hopineo meets Susana Sandoval, Blog Viajero Responsable